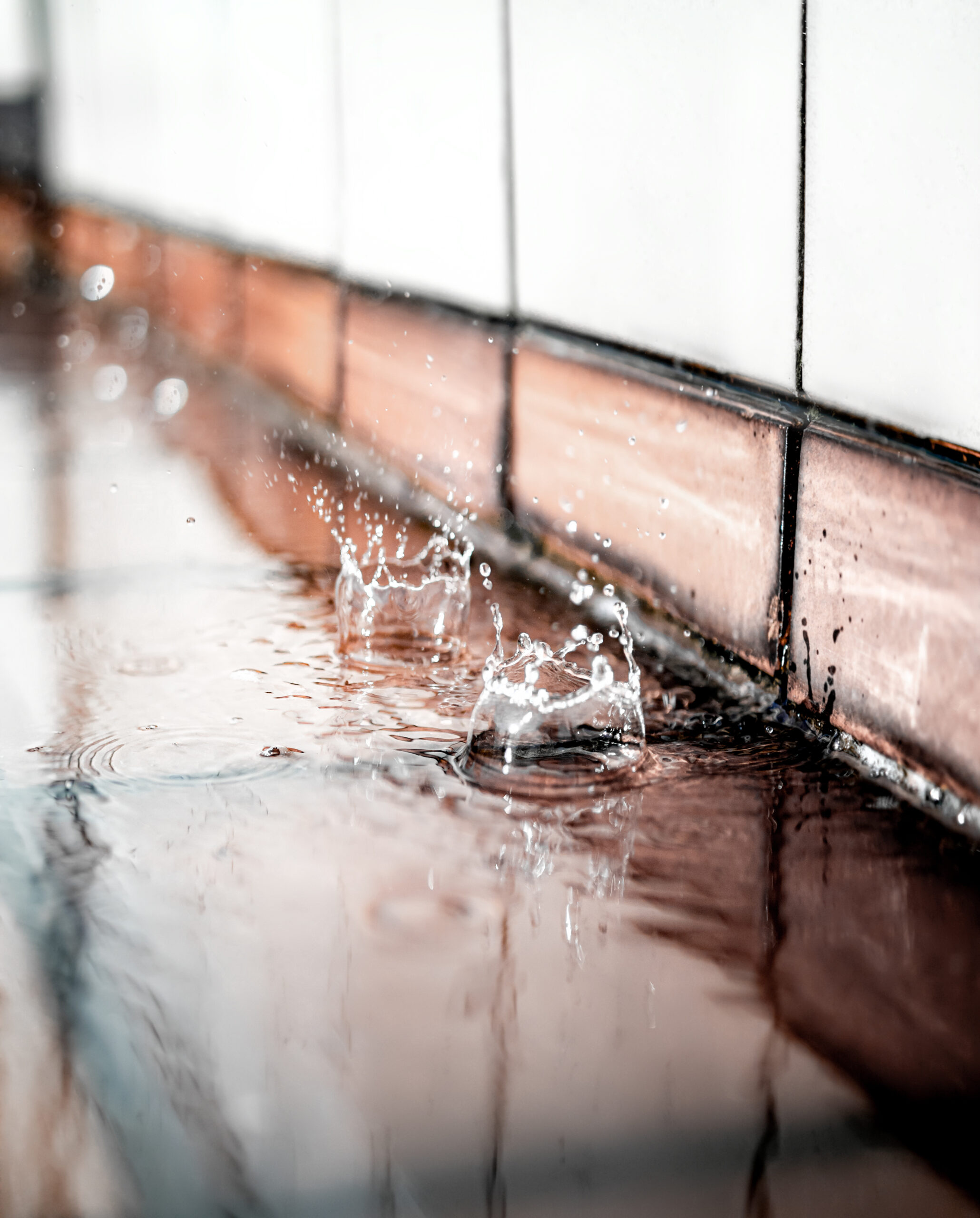 Expert Water Damage Control
Statistics show that 14,000 people suffer water damage in their homes or businesses every day. The frequency of these emergencies makes this recovery service our most favored, as a growing and reputable restoration firm in Greater Oklahoma City. As with any disaster, every minute counts when recovery and restoration begin. At BISON Restoration Services, we have a crew of crisis responders to get mitigation and emergency services started as soon as we receive the call.
Starting Water Mitigation Immediately
The first 48 hours after a water damage incident are crucial to preventing more significant harm to the structure, or utterly destroying exposed contents in the path of migrating water. Water mitigation is one of our specialties, and our 24/7 emergency response team can start these initial efforts when they most benefit your home or commercial property:
Standing water is the first and most glaring effect that the BISON team faces when we arrive after water damage or flooding. We have dozens of extraction tools and machines, ranging in production values to meet the specific needs of your property.
Water damage in your home will cause absorbent materials like drywall to sag and swell. Mitigation solutions that the BISON team provides cut out unsalvageable components, to offer direct access for structural drying.
Wet surfaces are likely to develop mold colonies if our team does not rapidly manage moisture. As an extra preventative measure, mitigation often includes applying mold-inhibiting products to potential hosting materials like drywall, wood, and other organic matter.
Our caring technicians can relocate and clean your keepsakes, valuables, documents, and other damaged items. During the mitigation process, we establish a clean and dry staging area to evaluate the condition of impacted personal belongings for cleaning or off-site restoration.
Water Damage Restoration: The Steps
Our project manager will walk through the damaged structure with you to determine where restoration must begin, the total impact of the spreading water, and any pre-existing conditions that we should exclude from our restoration plan or the damage claim.
BISON Restoration's effective mitigation team works to remove bulk materials, eliminate standing water with extraction equipment, and secure the structure through repairs.
Industry-leading tools like axial and centrifugal air movers promote steady and continuous drying. We also use state-of-the-art drying approaches to preserve carpeting and hardwood flooring.
Using advanced dehumidification and special drying equipment, we can manage environmental moisture permanently, to prevent future water damage threats
Restoring to Pre-Loss Condition
An advantage of choosing BISON Restoration to help with water damage, is our in-house contracting team. A contracting license allows us to complete needed repairs, facilitate reconstruction, and fully build back when required. In addition, seamlessly transitioning to the construction side of restoration after cleanup and drying saves you time and money.
We service the areas of Oklahoma City, Edmond, Moore, Norman, Shawnee, and Yukon, Oklahoma.
BISON's experienced team of professionals are just a phone call away. We are here to help when you encounter water damage.