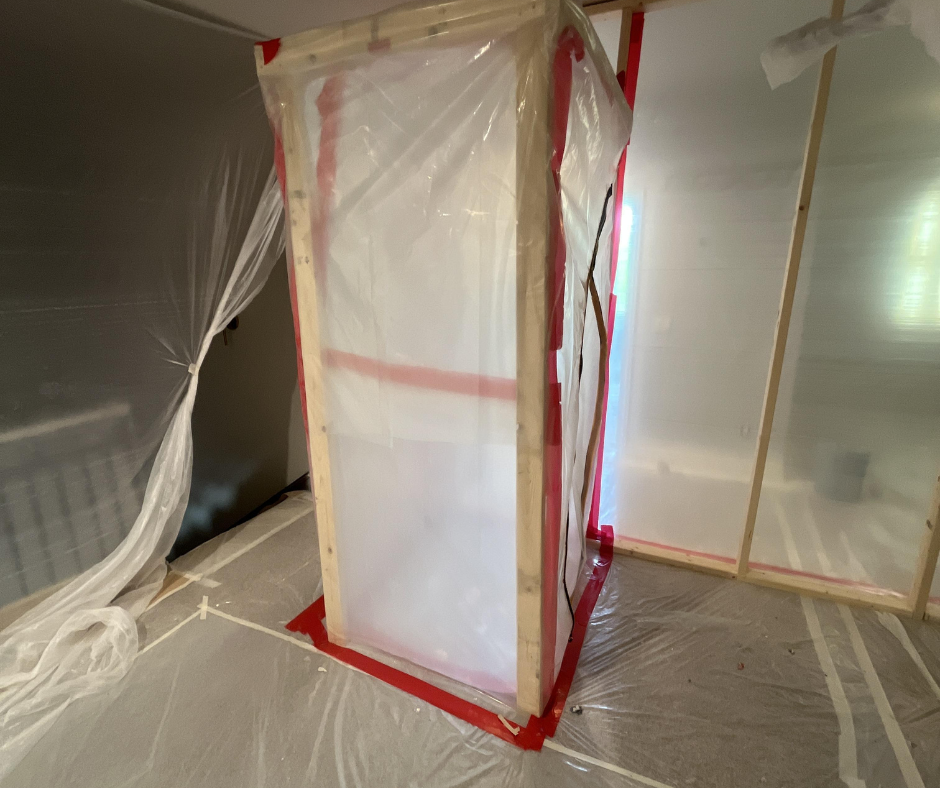 Expert Containment Services for Dust and Debris Control
When it comes to controlling dust and debris during construction or renovation projects, BISON Restoration offers professional containment services for both commercial and residential clients. Our experienced team understands the importance of maintaining a clean and safe environment while minimizing the impact on surrounding areas.
Customized Containment Solutions:
Tailored Approach - We recognize that every project is unique, with specific requirements for dust and debris control. Our team will assess your site, taking into consideration the scope of work and environmental factors, to develop a customized containment plan that suits your needs.
Advanced Equipment - BISON Restoration Services utilizes state-of-the-art equipment and industry-leading techniques to ensure effective containment. From dust barriers and floor coverings to air filtration systems, we employ the latest technology to maintain a clean and healthy workspace.
Minimized Disruption - Our containment solutions are designed to minimize disruptions to your daily operations or living environment. By containing dust and debris within the work area, we help maintain a comfortable and productive space for you and your employees or residents.
Benefits of BISON Restoration's Containment Services:
Health and Safety - Dust and debris can pose health risks, trigger allergies, and cause respiratory issues. Our containment services help mitigate these risks by keeping airborne particles under control, creating a healthier and safer environment for everyone involved.
Protection of Assets - Dust and debris can damage sensitive equipment, furnishings, and finishes. By implementing effective containment measures, we safeguard your valuable assets, reducing the need for extensive cleaning or potential replacements.
Compliance with Regulations - Construction and renovation projects often need to adhere to local regulations and guidelines regarding dust and debris control. BISON Restoration ensures that your project meets these requirements, avoiding potential fines or delays.
Enhanced Reputation - Maintaining a clean and well-managed workspace enhances your reputation as a responsible and professional entity. Our containment services contribute to a positive image for your business or residential community.
Trust BISON Restoration Services:
With years of experience in the restoration industry, BISON Restoration Services has earned a reputation for excellence and reliability. Our skilled team is committed to delivering top-quality containment services, ensuring dust and debris are effectively controlled throughout your project. We prioritize customer satisfaction and go the extra mile to exceed your expectations. Contact us if you are in the areas of Oklahoma City, Edmond, Moore, Norman, Shawnee, or Yukon, Oklahoma.
Don't compromise on cleanliness and safety. Contact BISON Restoration Services today to benefit from our expert containment services for dust and debris control. Our dedicated team will work closely with you to develop a tailored plan that meets your specific needs, keeping your commercial or residential space clean, healthy, and well-protected.