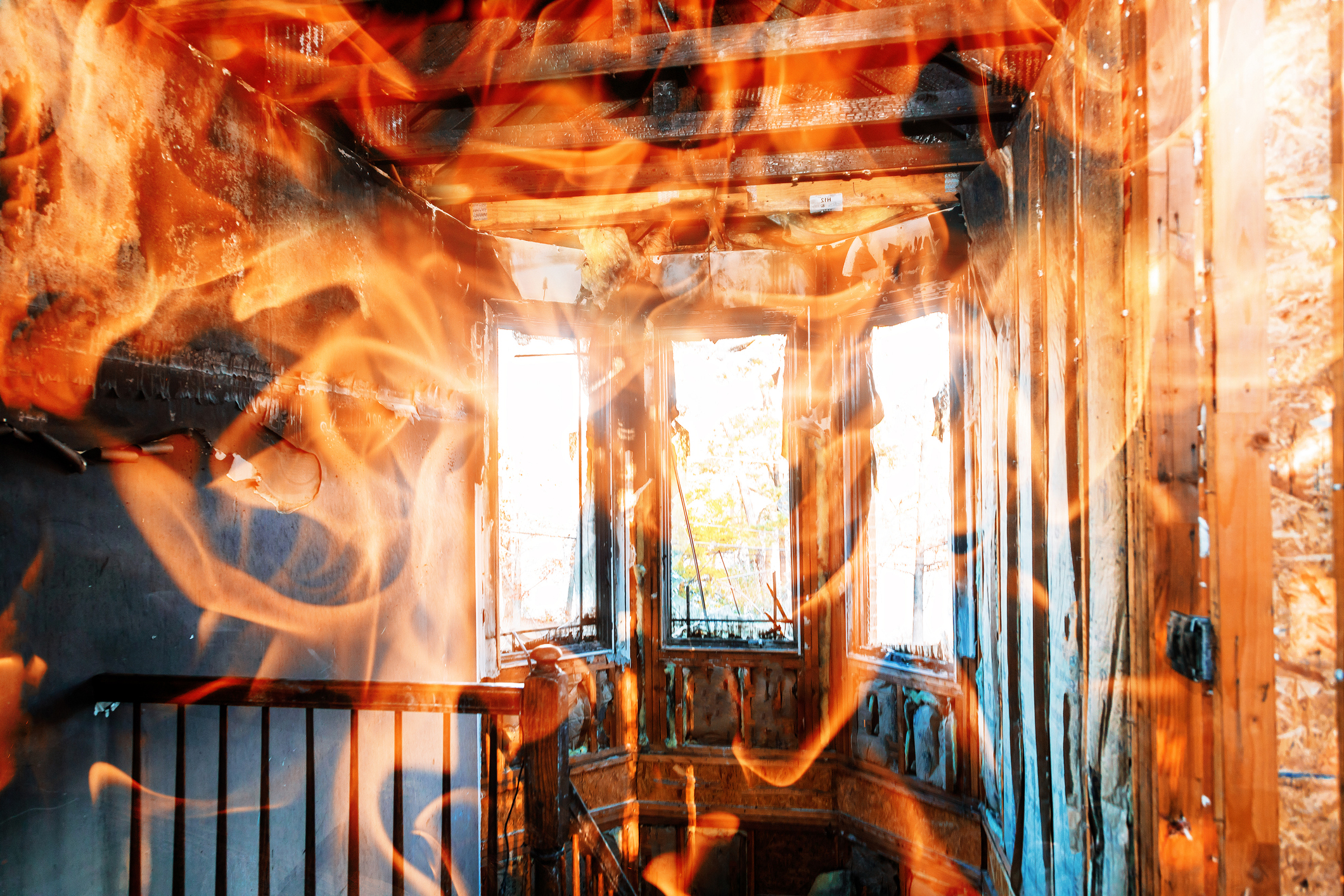 Emergency Fire Damage Restoration
Fires are the very definition of time-sensitive, meaning that to successfully restore and recover homes and businesses impacted by these disasters, you need professionals to move fast. With 24/7 availability, BISON Restoration Services has become the trusted name in post-disaster recovery solutions. Our rapid movement ensures that inspection, mitigation, and insurance documentation begin immediately.
From Cleanup to Mitigation
Assessing the Damage to Your Home After a Fire
Most fires cause surface level damage and can destroy surface materials in several rooms, but this is not a complete indication of the damage. Much of the structural damage and lingering threats from a fire are not immediately apparent or have become hidden within wall cavities and building assemblies. Our initial objective is to determine the full extent of the damage, creating detailed estimations and accurate loss documentation for insurance purposes.
Fire Damage Mitigation Services
Every minute counts when our restoration professionals dispatch from our warehouse to overcome fire damage in residences and commercial properties. BISON Restoration Services experts prioritize the pressing issues to secure the stability of the property, protect what matters most to you, and keep your family or staff safe. In addition, our quick arrival time gives a helpful advantage in the restoration process.
Our BISON Restoration Services team specializes in the following:
Securing and stabilizing the structure is the first mitigative step after a fire. BISON Restoration Services contractors work to cover openings and vulnerabilities in the building's envelope to prevent additional damage from weather, infestations, or vandals.
An item-by-item inspection determines the salvageability of the contents in your fire-damaged home or business. We may need to discard objects that have experienced severe smoke damage, however, contents that are salvageable are cleaned and restored, by BISON professionals, on-site or at our facility nearby.
Smoke-damaged environments can be hazardous for restoration professionals and house occupants to face. Using air scrubbers and HEPA filtration products, we can trap contaminants circulating in the air, even microscopic, carcinogenic soot particles. 
Efficient Fire Restoration Services 
Our fast response time ensures rapid mitigation solutions, but our experts must also complete a comprehensive cleaning and recovery process of the entire residence or commercial property. Post-fire damage recovery happens over several steps and stages, continually coordinated with insurance providers and the customer:
The extinguishment process leaves water damage throughout a home or business, so BISON Restoration professionals must extract and dry the water to protect salvageable building materials and contents.
Soil residue on building materials and contents must be dissolved or emulsified, using our industrial-grade cleaning products.
 Using products and odor-removal equipment, we overcome harsh malodors created by combustion. 
We clean out soot-damaged HVAC systems and connected ductwork, to improve air quality using vacuums, air-powered tools, and industry-leading implements.
BISON Restoration Services provides comprehensive recovery solutions for fire-damaged properties. We rounded off our team with skilled contractors, to seamlessly transition to repairs, build-back services, and total reconstruction that properties might require after fires. We cover all the steps at this stage, from replacing drywall and carpeting to fully rebuilding structural assemblies.
We service the areas of Oklahoma City, Edmond, Moore, Norman, Shawnee, and Yukon, Oklahoma.
When fires impact your home or business, trust BISON Restoration Services' fast response to help you from start to finish.