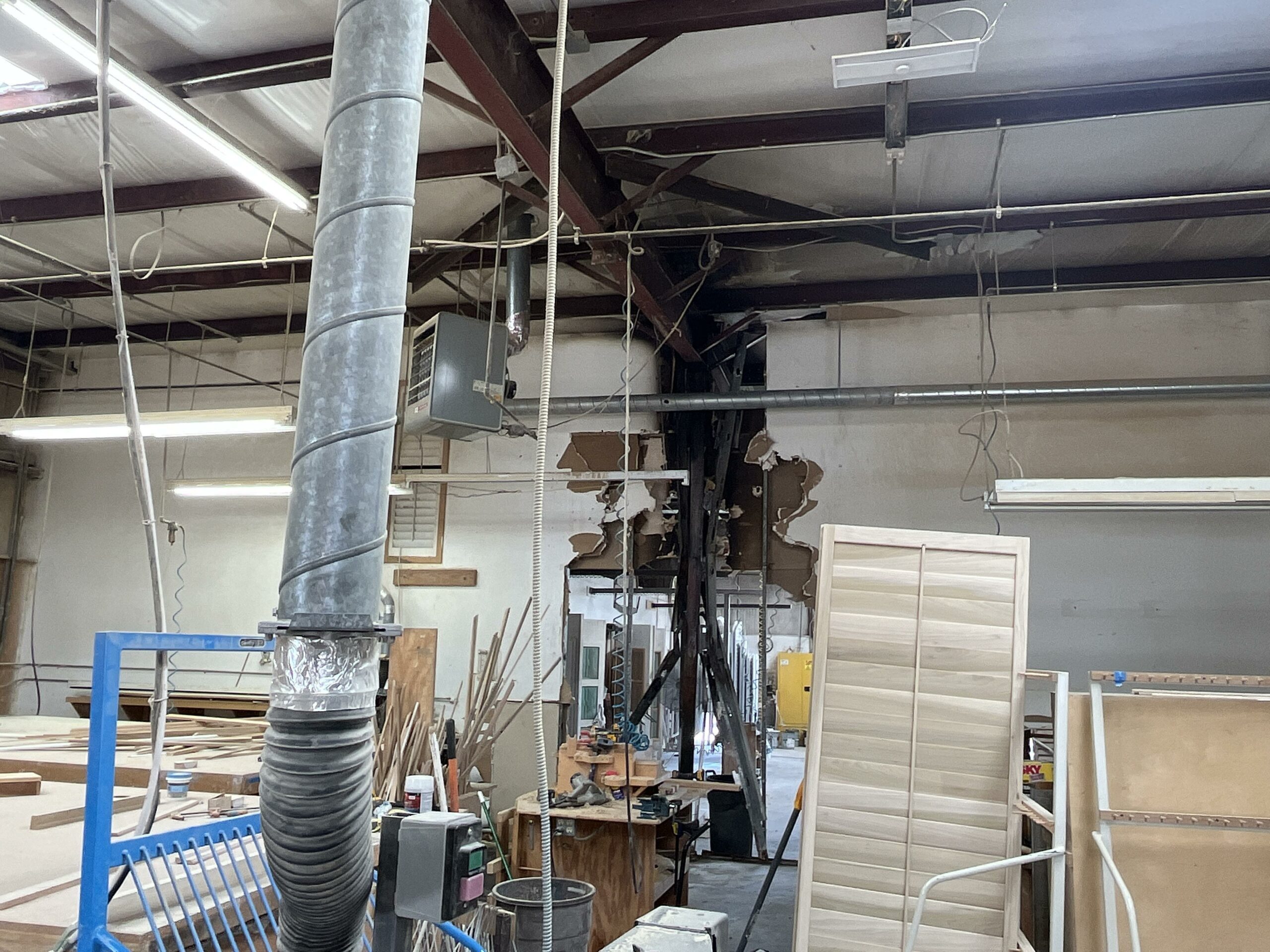 Commercial and Large Loss Specialists
At our company, we specialize in providing comprehensive restoration solutions for large properties that have been affected by significant damage. With our extensive experience in the industry, we have earned a reputation for delivering high-quality restoration services tailored to meet the unique needs of each project whether its in Oklahoma City, Edmond, Moore, Norman, Shawnee, or Yukon, Oklahoma.
Expertise and Resources for Large Loss Restoration
Our team of large loss specialists possesses the expertise and resources necessary to handle restoration projects of all sizes and complexities. We understand the urgency of restoring your property to its pre-loss condition as quickly as possible, which is why we offer 24/7 emergency response services. Our dedicated team is always on call, ready to respond to any disaster, including natural calamities such as hurricanes, tornadoes, floods, and wildfires.
Comprehensive Restoration Services
Our restoration services encompass a wide range of expertise, including water and fire damage restoration, mold remediation, structural repair, and content cleaning. We employ state-of-the-art equipment and techniques to ensure that every aspect of the restoration process is executed efficiently and effectively. Additionally, we work closely with insurance companies and adjusters to ensure that the restoration work is completed within budget and in compliance with all industry standards and regulations.
Personalized Approach and Exceptional Customer Service
At our company, we recognize that every large loss restoration project is unique. Therefore, we adopt a personalized approach to each undertaking. By closely collaborating with our clients, we gain a deep understanding of their needs and develop a customized restoration plan that precisely aligns with their specific requirements. We are committed to providing exceptional customer service and ensuring that our clients are completely satisfied with the work we deliver.
Restore Your  Property with BISON Restoration Services Today 
If you need a large loss specialist to help restore your property, contact us today to learn more about our services and how we can help you get your property back to pre-loss condition with 100% customer satisfaction guaranteed.